Traffic > Barriers > Buddha Barrier
The Buddha Barrier is a uniquely designed, completely anti-trip Water Filled Separator. At 0.8 m in height, it creates a safer environment for pedestrians over traditional Water Filled Separators, as well as this, the Buddha Barrier can be fitted with the DoubleTop that creates a barrier over 1.8m in height.
Features
Can be used either way due to Dual Reflective.
Stable & Secure stacking.
Completely Anti-Trip.
Connect to one another using the S-Clip.
Concave area can be used for spoil placement.
Two can be faced together over exposed holes & damaged manhole covers.
Capacity to hold 22 litres bringing the complete weight to 27.2 kg.
Large Corporate Branding area of 300 x 165 mm.
Compatible with the Melba Swintex Barrier range.
Automatic overflow indication prevents overfilling.
Manufactured from HDPE & 100% recyclable.
Can be positioned at a connection of over 270°.
Hole & Bung can be supplied if required for drainage.
Fork lift entry.
Patented Product.
Standards
Reflectivity requirements of BSEN12899-1
Spec Sheet:
Download Spec Sheet

Buddha Installation Instructions PDF

Water Filling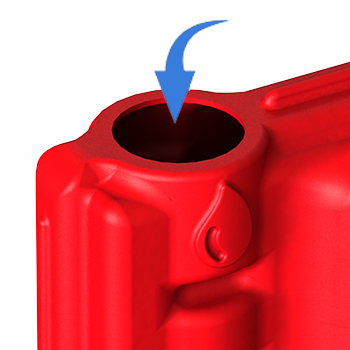 Filling
The Buddha Barrier is easily filled with water by the entry point in the top left corner of the product. A Water Droplet symbol embossed onto the product identifies this area.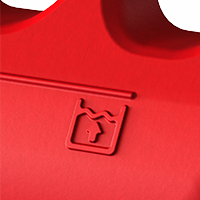 Emptying
A maximum level line is indicated on the back face of the barrier, and just above this are two overflow outlets which will prevent any over filling of the barrier.
Stacking
The unique shape of the Buddha Barrier allows for a way of stacking that not only supports each barrier with ease, but protects the highly reflective Scotchlite from any potential damage from rainwater build up, or knocks and bumps that can occur in transit with traditional Water Separators.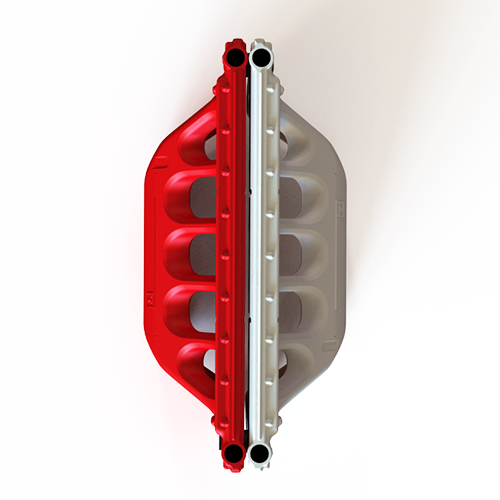 Positioning
The Buddha Barrier can rotate over 270° around its own connection to the corresponding Barrier, allowing a perpendicular position. This angle cannot currently be created with existing Water Filled Separators.
The Barrier can also be positioned face to face, creating a closed connection that can be used to cover areas such as open manhole covers or exposed cable.